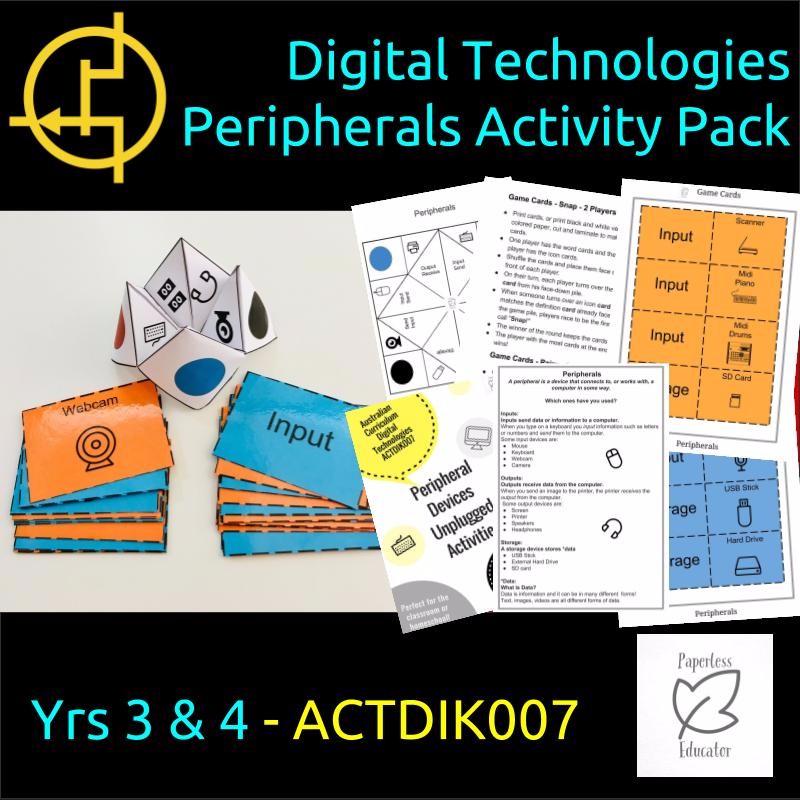 Have you ever pulled all the leads out of the back of your computer so you could move everything and clean? That's the easy part...
It gets a little tricky when you try to plug everything back in, it is very easy to get your inputs and outputs mixed up!
Our children won't have that problem though, as they are taught all about inputs, outputs, storage, sending and receiving etc as part of the new digital technologies curriculum.
I created this peripherals activity pack to make it a little more fun.
Included is;
Peripheral Device Information Sheet, that explains all about it

A colorful Fortune Teller to print, make and play


16 Game cards (color & black and white versions provided) with peripheral device illustrations.
A variety of games can be played with the game cards provided eg: try to match an input, output or storage card via a fast-paced "Snap" or "Pairs" game. The cards are also fantastic for a solo memory game.
Click HERE to purchase!